Mr.Dev.'s Framework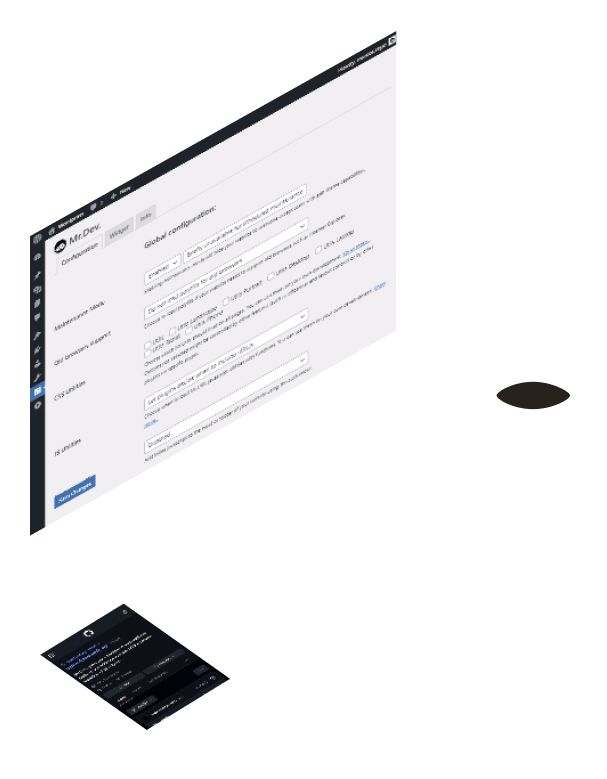 Mr.Dev. is your provider of developing tools!
He gives you a theme framework with optional features and add-ons that extend the natural workflow of WordPress.
How?
This framework focus exclusively on adding optional functionalities that WordPress doesn't bring by default in its interface, avoiding bloating even more the system.
Because those are all optional, you the developer can decide and control which features are needed on a project basis. This also helps your clients to easily navigate the backend and customize the site with the options that you want them to see.
Why?
WordPress already comes with the blocks editor. When you add a legacy theme or a site builder you increase the bloat of the system.
They usually come full of features (many times repeated ones), adding extra layers, changing the original workflow and decreasing the overall speed and longevity. That's why it's important to have a light framework that focus on optional extensions only.
Which features are available?
Most features will work with any theme!
But if you need extra compatibility with every single feature, current and upcoming, you can download the Mr.Dev_s theme. It's inspired on Underscores with compatibility with the new features of the block editor.