Mr.Dev.'s Framework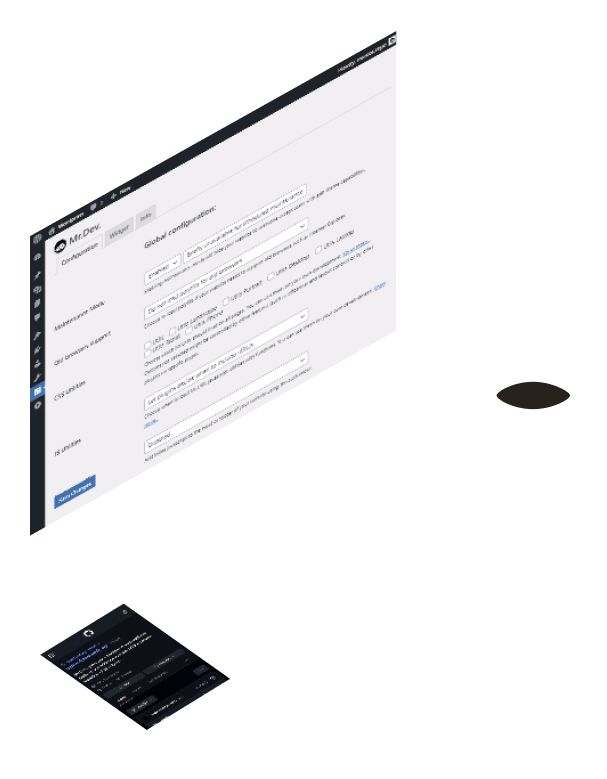 Mr.Dev. is your provider of developing tools!
He gives you a theme framework with optional features and add-ons that extend the natural workflow of WordPress.
How?
This framework focus exclusively on adding optional functionalities that WordPress doesn't bring by default in its interface, avoiding bloating even more the system.
Because those are all optional, you the developer can decide and control which features are needed on a project basis. This also helps your clients to easily navigate the backend and customize the site with the options that you want them to see.
Why?
WordPress already comes with the blocks editor. When you add a legacy theme or a site builder you increase the bloat of the system.
They usually come full of features (many times repeated ones), adding extra layers, changing the original workflow and decreasing the overall speed and longevity. That's why it's important to have a light framework that focus on optional extensions only.
Which features are available?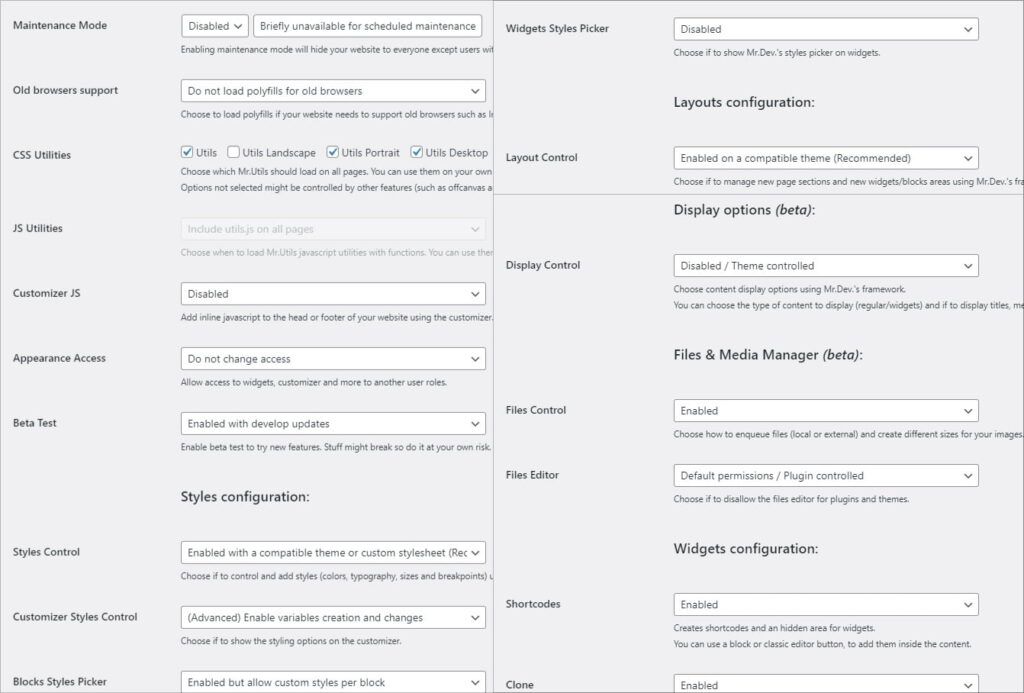 All framework features work with any theme!
But if you want to start from scratch and focus on the features given by the framework, then Mr.Dev. gives you two optional boilerplate themes that you can use.
Despite being boilerplates, you can develop complete websites without needing to add or edit their code, that's thanks to the features of the Framework together with the block editor.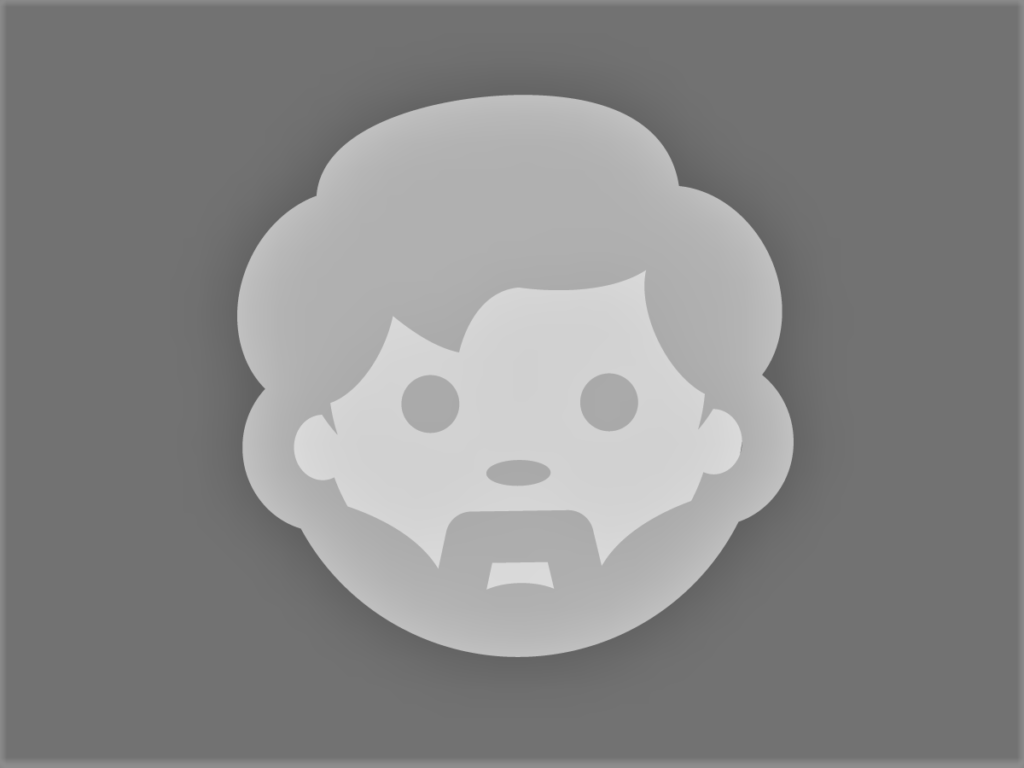 The Mr.Dev's Theme is a boilerplate that works with the default Full Site Editor. By joining the Framework, you can control the default styles that appear on the FSE. With this theme, you'll be up to date with all the new features that are coming to WordPress.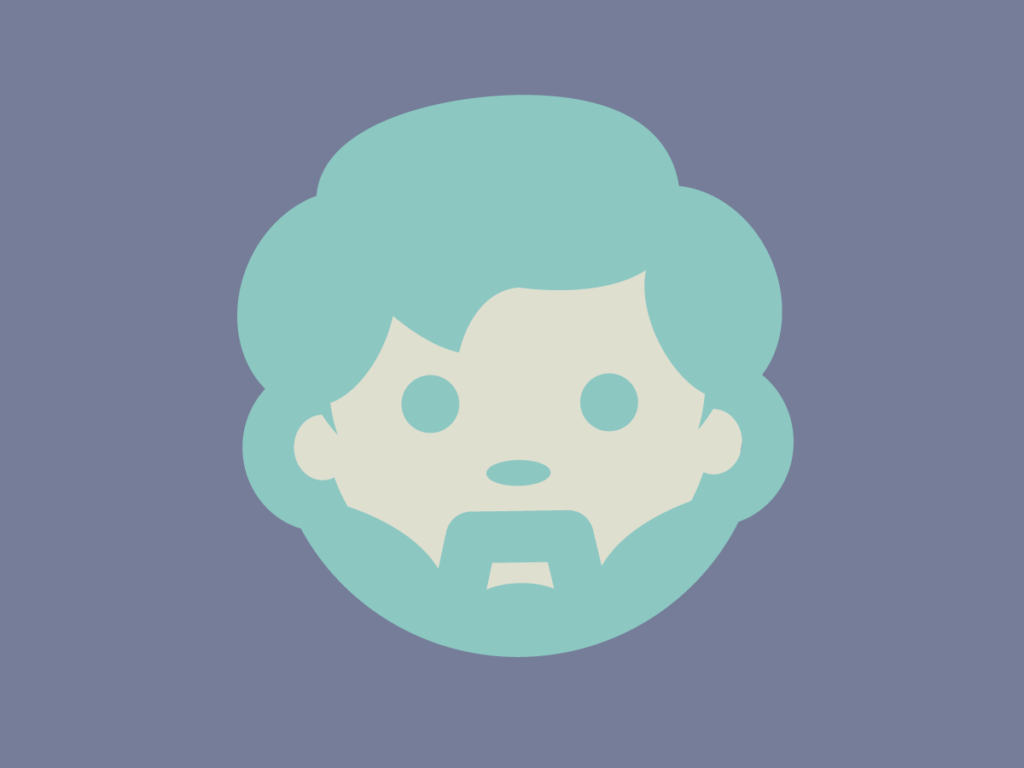 The Mr.Dev_s theme is based on Underscores and it has extra compatibilities to work with the block editor (but not with the full site editor). This is the ideal theme if you don't want to give too much control on how the website will look and don't want the full site editor experience.