How I achieve my dream workspace with 3 tasks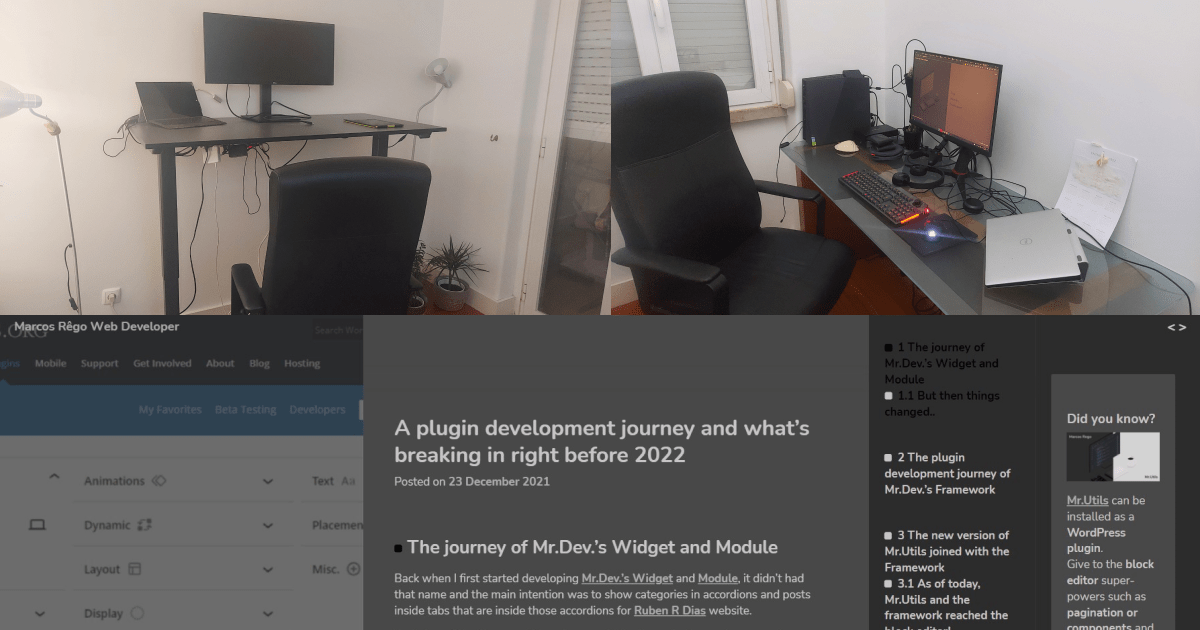 After some weeks that I had to work more than usual, I started feeling tired of my tiny workspace and I even started having back pain for being sited more than usual, so this week I decided to improve my "work from home" setup.
1. Getting a standing desk
I knew the amount of work I was having would be something temporary but still it was affecting me physically, I had to do something about it. The usual running on Jardim da Estrela and Tapada das Necessidades while using the app C25K (Couch to 5 KM) was not enough anymore. So I got the basic standing desk from Yaasa in discount.
I'm impressed with it more than I imagined. Working standing up felt more natural than expected and it felt even more natural to change between sited and standing up, whenever my body asked for it. I know it seems obvious, but putting it in practice is another level.
And this was not the only thing I did to improve my work from home experience.
2. A bigger multitasking screen for my workspace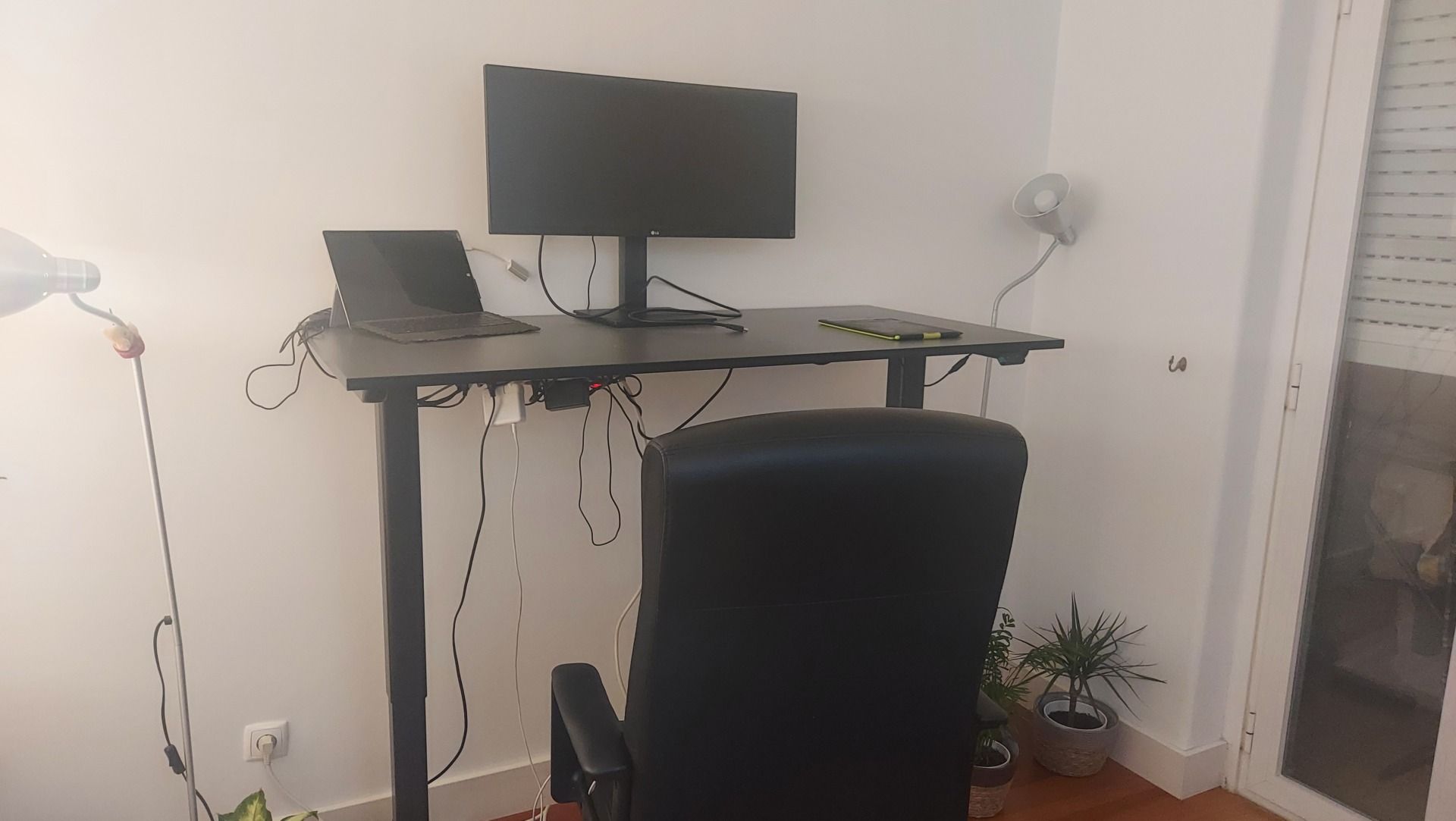 I started using a widescreen from LG and although the proportions were strange on some movies and games, I noticed that this proportion is perfect to work and my multitasking improved a lot.
Specially when combined with PowerToys from Microsoft. Between all the features, the app allows to have more control on the space each window occupies and their position, with key binding shortcuts.
I used a multiple screen setup before but found the widescreen to be more convenient and comfortable to the eye. And I still go with multiple screens sometimes, when connecting with my laptop.
The different proportions felt strange not only on movies and games, also on websites without a container (with designs that stretch to the window), they looked odd in some situations and sometimes they would have big empty spaces, that could make better use of the widescreen.
My website was one of them.
3. Make my website match with the new widescreen
You can see below how my website looked on wide screens (on dark theme):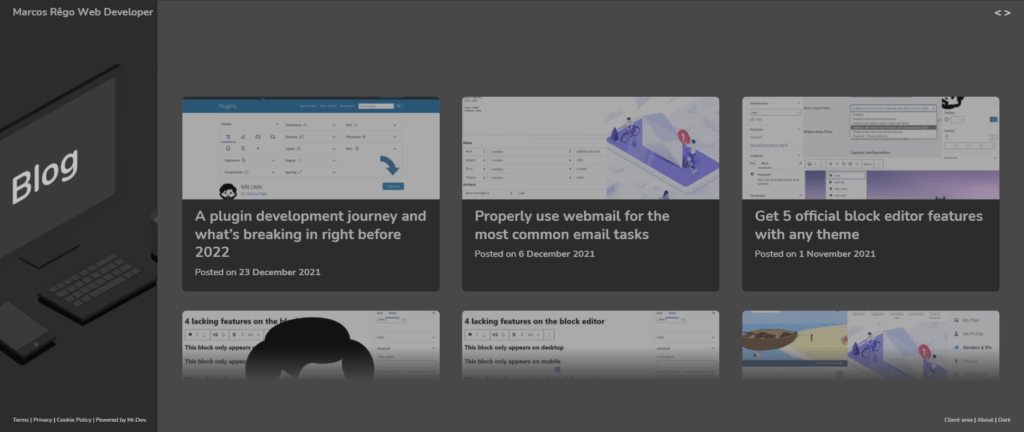 I could get used to it, it's normal to have different experiences between screen sizes… But in the end, I started thinking "I have to look to my website very often", it would feel strange that the experience was not well optimized and adapted to me.
This feeling was strong specially on blogs.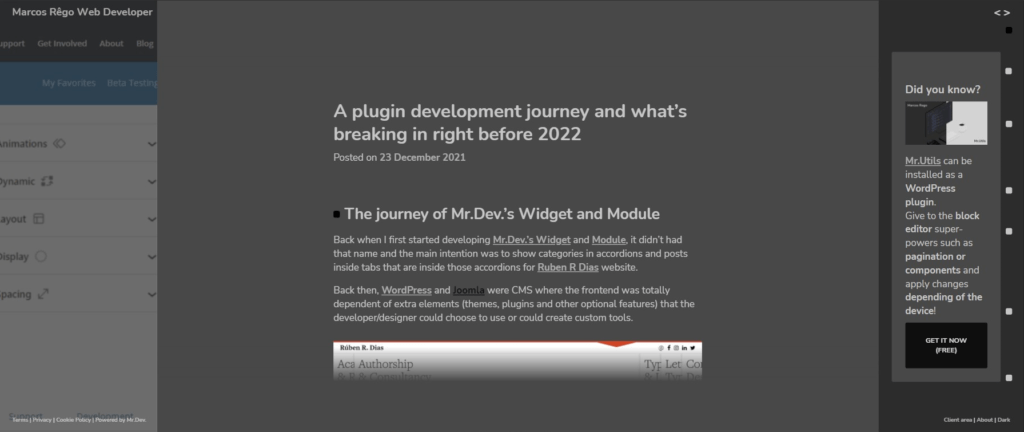 So I made specific changes to make better use of the widescreen, and this is the result: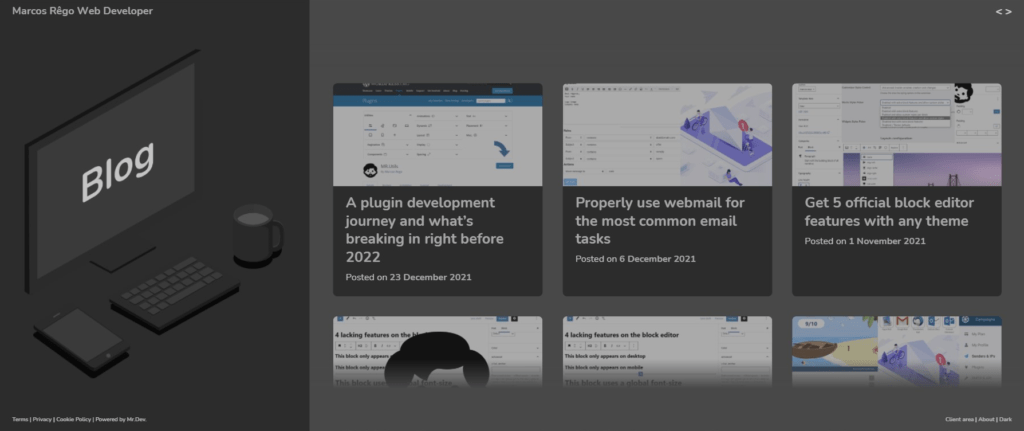 The bigger changes were on the single blog page. As you might notice, the table of contents is always open and faster to access.
On the blog list, I could increase the number of tiles per line, but if I did that the transition to the single blog page would not make sense: The left "sidebar" would increase and decrease too many times for my taste.
Now I'm happier working on this website. And I might give extra thoughts to my client's websites, now that I have a real testing device for wide situations.
More steps to improve my workspace
For now those were the 3 steps I did.
Something that might count as 4th step, I do keep two different desks at home now. One is the standing desk mentioned above, the other has a desktop computer to change when I feel like it.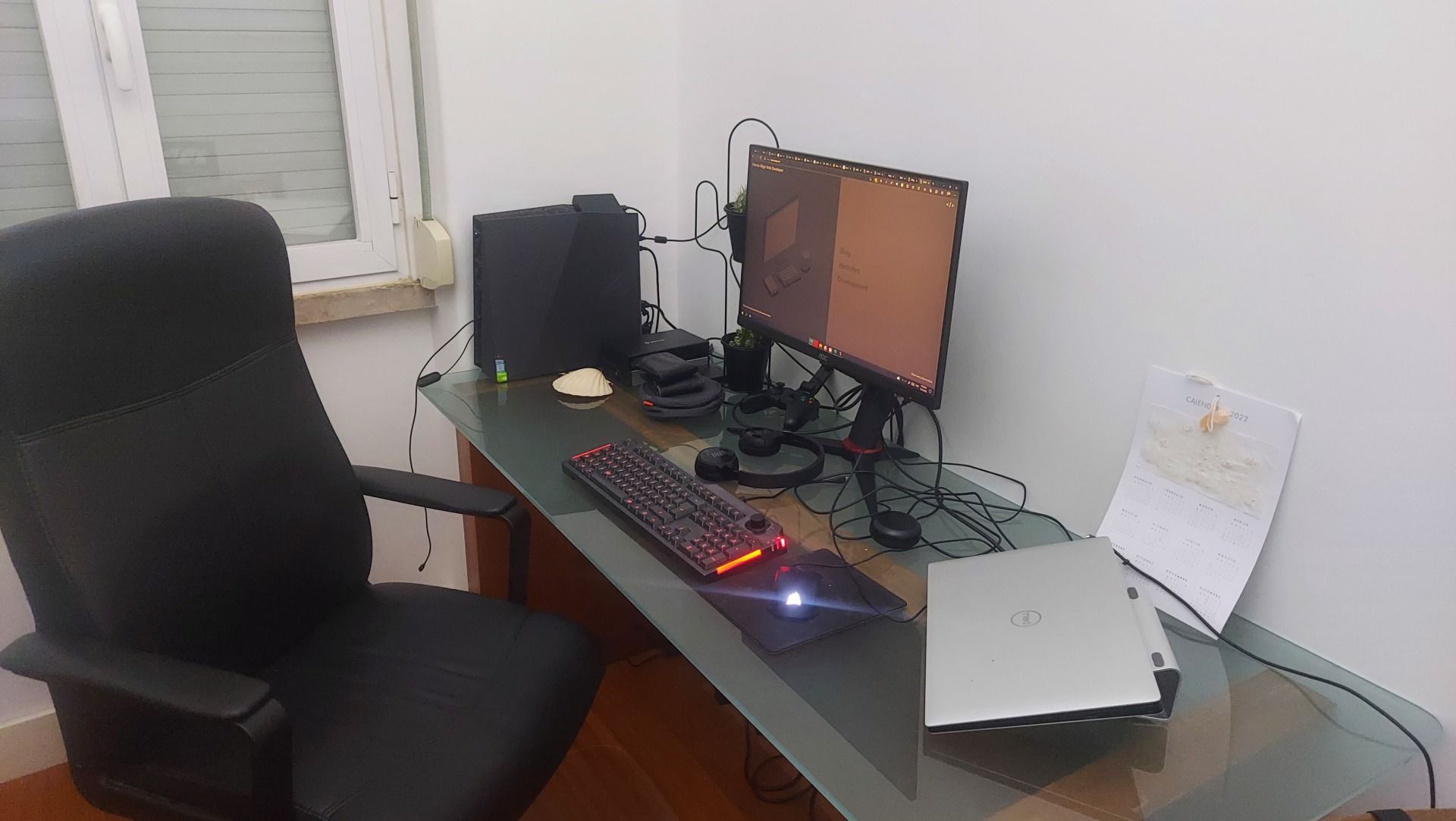 For next steps, I'll improve the cable management and I've found myself watching videos of other people improving their workspace, with lots of great ideas and extra accessories. I might not resist and start copying some of them in the near future.
Comments